The University of Central Punjab (UCP) office of sustainability and all the other departments of the university are working together to cope up with climatic challenges for minimizing the adverse effects on the future generations. UCP is committed to deploying and utilizing modern and advanced technologies to promote a healthy environment on its campus and surroundings.
The overall strategic vision is to build a smart campus by installing those technologies which assist in a sustainable milieu. UCP campus is being run on solar energy (512 KW), surface mounted diode (SMD) lights along with invertor air conditioners (AC) and environment friendly fans with high energy efficiency. Relevant green technologies have been installed extensively across the campus. These are 15594 SMD lights, 328 inverter ACs and 693 environment friendly fans at UCP campus. All these efforts are playing important role in carbon reduction efforts of UCP. Furthermore, UCP is also using lights with low power lighting features, day light optimal usage designs of building areas such as main lobby of building B, library, cafeteria at roof top of building C where sunlight acts as the main source of lighting and there rarely arises the need for using artificial lighting.
UCP is also playing its due role in the recycling of the waste material. The university has been motivating and encouraging its students, staff and employees for reducing the use of paper and plastic on campus. Messages in this regard and for the awareness of everyone are displayed on the digital notice boards and double-sided paper prints are highly encouraged. In orientation sessions, students are provided with USBs for motivating them to move towards paperless environment. They are also encouraged to use refillable water bottles to reduce plastic water bottle consumption. For recycling of paper, UCP has collaborated with the well-known company in Lahore named Packages (Pvt) Ltd. There are waste bins installed across campus for collecting paper waste specifically. Due to these environment friendly measures, UCP was able to save 51,889 trees in 2021. For removal of organic and inorganic waste, UCP has entered into a contract with Lahore Waste Management Company. 75% of the organic waste generated at the UCP campus is being recycled.
UCP's climate strategy also aggressively takes into account efficient use of water as it is an extremely valuable resource and Pakistan is regarded as a country which can be water deficient in future. In order to control unnecessary consumption of water, sensor water taps or automated hand washing taps and highly efficient toilet flush systems have been installed at UCP. Currently 25% of the water usage appliances are water efficient. A strict monitoring system has been implemented at UCP for the up keep and plumbing maintenance of sanitary fittings and pipes. Rain water is also stored and conserved in trenches and underground tanks which is later used for watering of university green areas.
From the perspective of the pollution generated by vehicles, UCP has also adopted strict measures. Old vehicles generating smoke are not permitted into the campus parking areas and big exhaust fans have been installed in the parking places for immediately removal of the smoke emitted by the vehicles.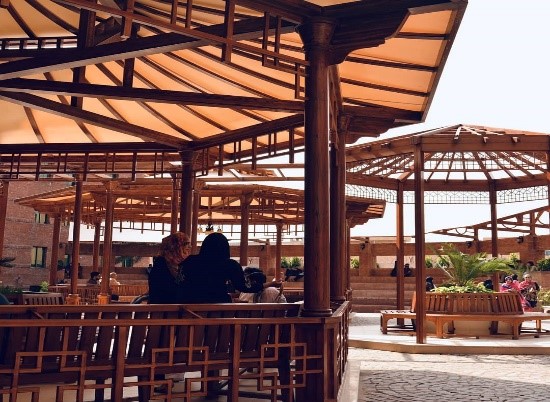 UCP Hangouts
Green Building Implementation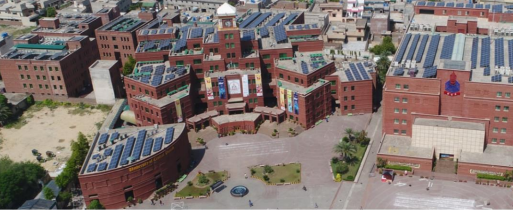 UCP Solar Panel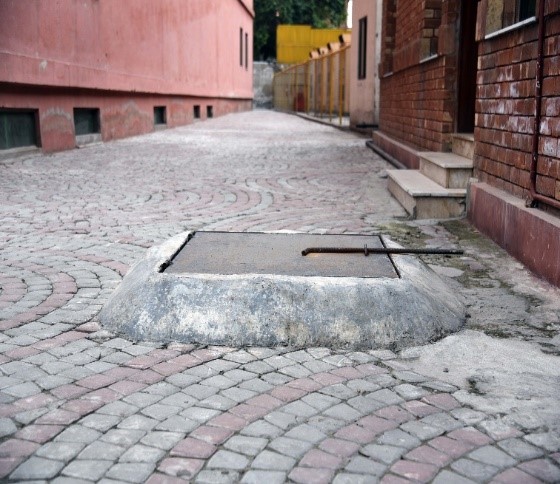 UCP Water Conservation Tanks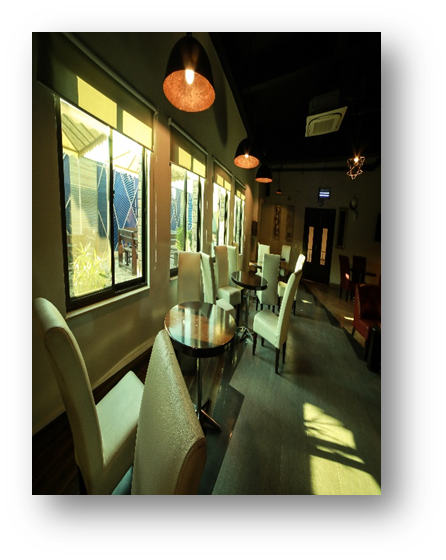 UCP Cafeteria
Green Building Implementation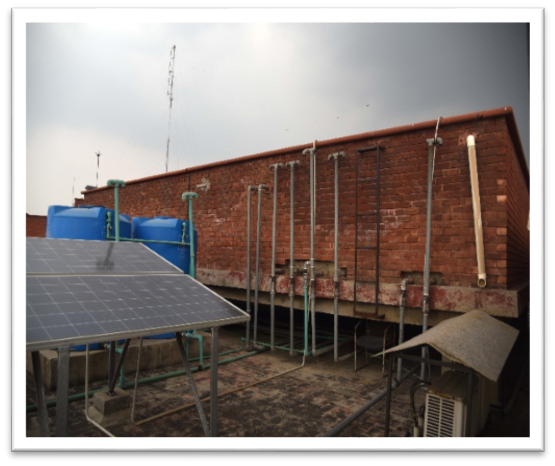 UCP Water Conservation Tanks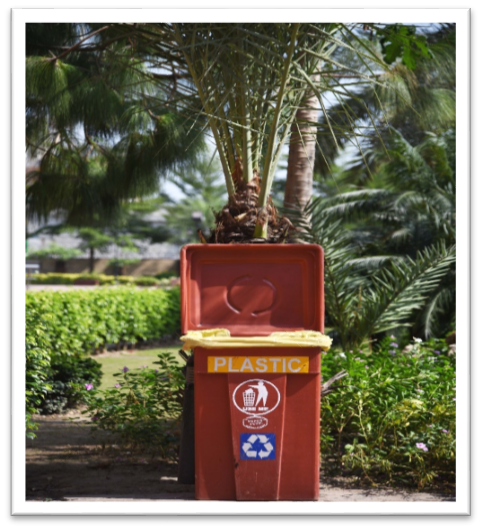 Plastic Recycle Waste Bin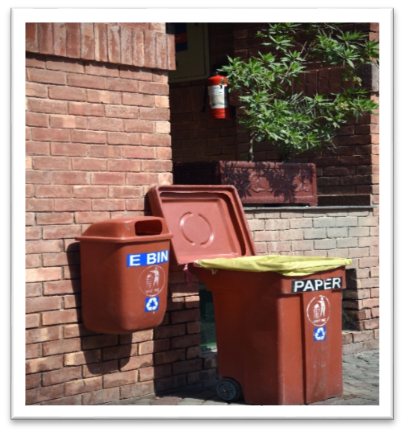 Paper Recycle & E- Waste Bins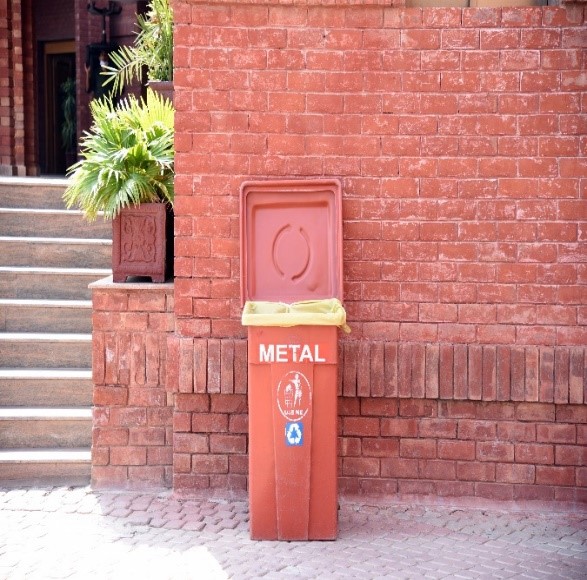 Metal Recycle Waste Bin